Integrative NLP
Practitioner ONLINe
Empower Your Life
With NLP
Integrative NLP
Practitioner Online
Empower Your Life
With NLP
Use NLP as a Way to Enhance Your Communication, Overcome Emotional Obstacles and Reprogram Your Mind for Success



Taught by world renowned master NLP practitioner and NLP.com founder, Dr. Matt James, our Integrative NLP Practitioner online course will teach you the skills and knowledge you need to truly start living life to your highest potential.
Used by the world's leading minds, coaches, and business leaders, Neuro-Linguistic Programming (NLP) is scientifically proven to reprogram, transform, and empower the brain to achieve more in life. This is achieved by understanding and adapting your neurological processes, language, and behavioral patterns to help reach your goals.
Our Courses Have Changed the Lives of Thousands…


…by empowering people with the knowledge of how their brain works, and the skills of how they can make their mind work for them instead of against them to achieve their personal and professional goals.
Do You Want to Learn the Language of Your Mind?
Have You Ever Wondered What Your Life Would Look Like if You Were to Perform at Your Maximum Potential?




Learning NLP is Like Receiving the User Manual to Your Brain!
When you understand the mechanics of your mind, you can start to sidestep deeply ingrained subconscious patterns and make powerful conscious choices in your life that bring you to where you want to be.
Why Spend Your Life Suffering as a Result of Mental and Emotional Processes That You Have the Power to Change?

Most people don't even realise that we have a choice in how we react to things, or how our brain processes things. That fact that you're reading this, means you believe in your ability to change.
Take conscious steps to change today and achieve the goals and life you have always dreamed of.
Become The Master of Your Mind

What Would Your Relationships, Friendships and Career Look Like if You Were Able to Truly Gain Control of Your Emotions and Master Your Communication?


Communication is THE most important tool we possess to advance ourselves to where we want to be both professionally and personally, but learning how to do this is impossible without first understanding how the mind works.
NLP is the study of excellent communication–both with yourself, and with others. It was developed by modeling excellent communicators and therapists who got results with their clients.
NLP gives us the ability to: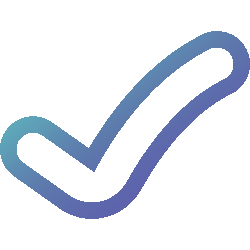 Communicate more effectively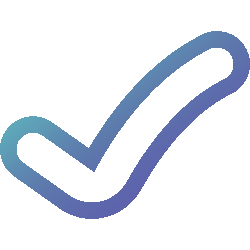 Gain clarity in core values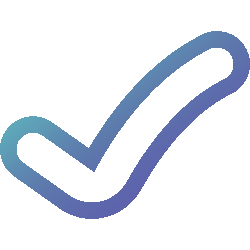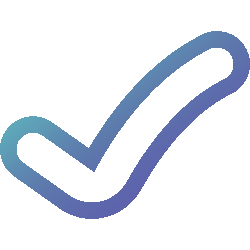 Release limiting beliefs and behaviors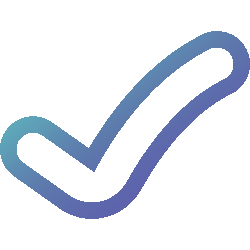 Reprogram the mind for success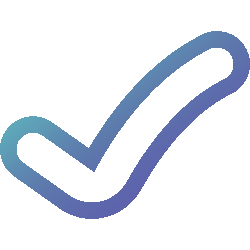 Overcome procrastination, lack of motivation, depression and phobias


In These Rapidly Changing Times, Our Skill of Communication Has Never Been So Important.

So many of the interpersonal obstacles we face come down to our ability to communicate effectively. Not only that, but our ability to SHIFT our communication depending on the person or situation we are in to wield the results we want.
We ALL have the ability to expertly communicate, but very few of us have actually been taught how to. Dr. Matt James is a renowned communication expert who has dedicated his life to understanding how the brain works in order to teach and empower people to rise out of their circumstances and achieve their dreams simply through the power of communication using NLP.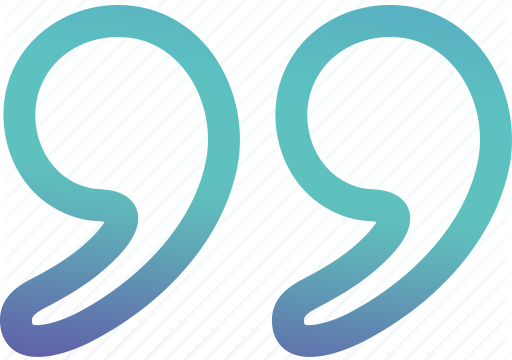 INTEGRATIVE NLP PRACTITIONER CERTIFICATION
"NLP will change your life, business and relationships. Working with the Empowerment Partnership is a game changer in so many ways. The multifaceted trainings they offer are incredible and effective for any and every day life."
__________
Diana (Austin, TX)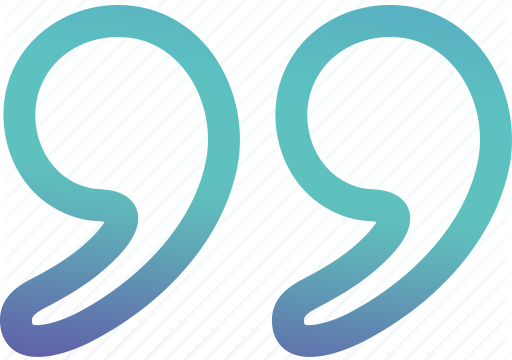 INTEGRATIVE NLP PRACTITIONER CERTIFICATION
"Everything they say is true. NLP Practitioner training is really and truly life changing. NLP and the principals, values and the integrity of the Empowerment Partnership is the only thing that has completely grounded me in this life, giving me purpose and the skills to help others do the same. There is nothing in this world like it. Period. I am forever thankful to the program, its creators and practitioners."
__________
April (Oklahoma City, OK)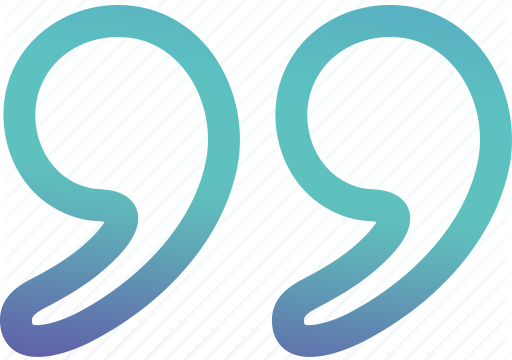 INTEGRATIVE NLP PRACTITIONER CERTIFICATION
"I came away with a clear picture of how the conscious and unconscious mind as well as the spiritual, mental, emotional and physical aspects of my life, when fully integrated, has the ability to accelerate my life beyond what I thought was possible! I am excited to put these teachings to work in my own life and watch what manifests!"
__________
Melanie (Richardson, TX)
Dr. Matt James – Leading the Way to Empowerment Around the World



Dr. Matthew B. James, President of the Empowerment Partnership, embodies the principles he teaches. While devoting himself to the integrity of his spiritual path, Dr. Matt has built an international firm dedicated to personal transformation, authored several books, and trained thousands of students every year in mastery of the four bodies of empowerment. Supported by a team of expert trainers, Dr. Matt weaves effective modern technologies with the timeless wisdom of ancient spiritual paths.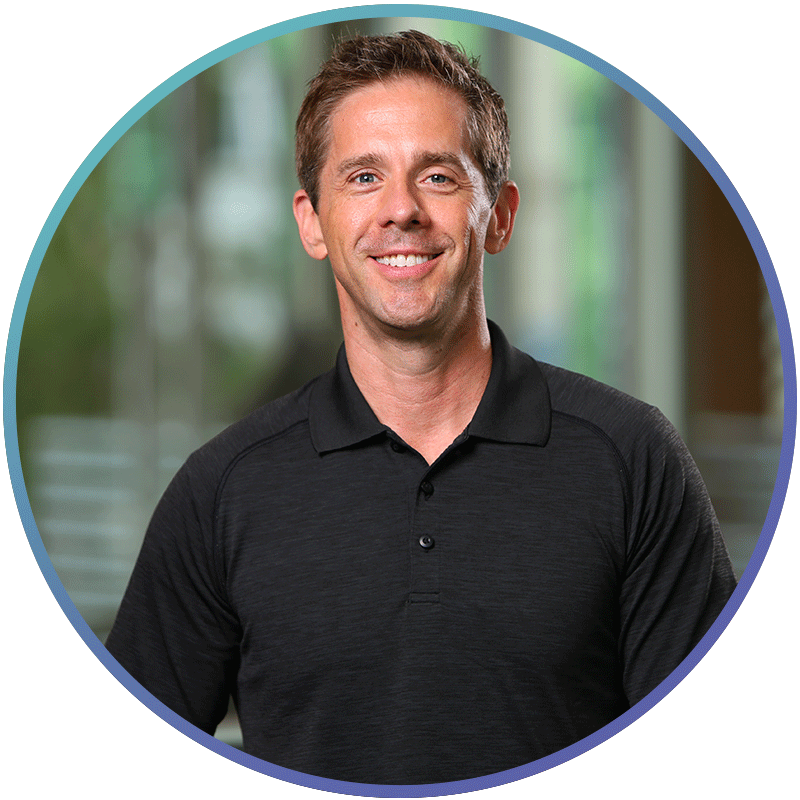 Dr. Matt began meditating at the age of five…
…and through his childhood learned spiritual practices directly from such teachers as Baba Muktananda. He also studied Huna, the original science of consciousness of the Hawaiian Islands, from Uncle George Na'ope who was honored as one of Hawaii's Golden Living Treasures. Dr. Matt received the gift of carrying on one of the ancient lineages of Huna, the Bray Family lineage, from Hawaiian elders.

Enroll in the NLP Online Course and receive additional Video series to remove negative behaviors, plus training videos on Rapport and Sensory Acuity – two key aspects to better communicate with anyone.
Join the tens of thousands of Students Who Have Had Their Lives Transformed and Empowered by Our NLP Courses



During this online course, Dr.Matt James will guide you through a series of engaging video trainings that encompasses what's taught in our world renowned live Integrative NLP course.

This course will teach you how to: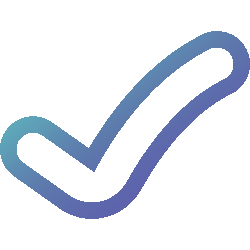 Transform states of being and patterns of behavior instantly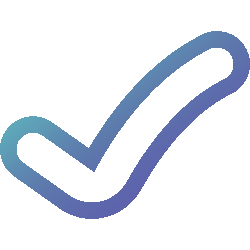 Use a powerful goal-setting technique to achieve success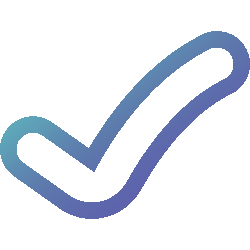 Identify the subtle cues beyond spoken word to know what people really want and need from you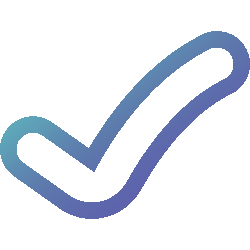 Reprogram your mind for optimal success and achievement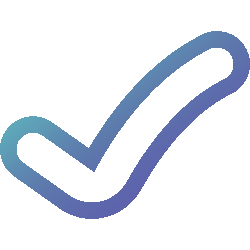 Communicate in a way that creates a deeper connection between you and others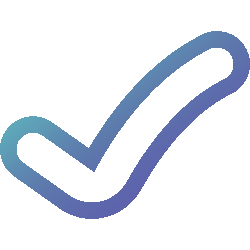 Overcome procrastination, lack of motivation, anxiety, fear, and phobias that keep you from achieving results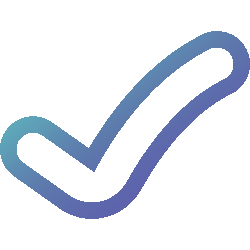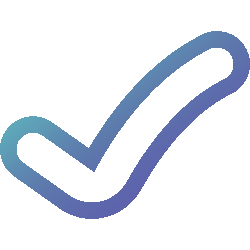 Gain clarity about what's
important to you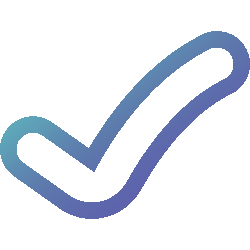 Forgive yourself and others using a powerful Hawaiian forgiveness process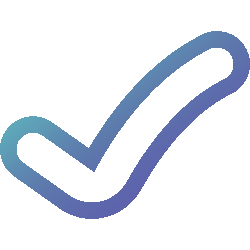 Create a new vision for your future that is in alignment with your core values



The training and materials you receive during and after this event are valued at over $4,700! So why do we offer this intensive training for such a small investment? Our mission at Empowerment, Inc. is to Empower the Planet, so we keep this training affordable for everyone, including this online course.
Along with four full days with Master NLP trainer Dr. Matt James, you'll also receive:


Instant access to the course via our app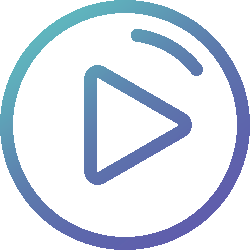 Instant access to a 9-lesson video series taught by Dr. Matt James

Downloadable resources and scripts

Bonus #1
Additional video series with Dr. Matt James
to remove negative behaviors and more

Bonus #2
Training videos on Rapport and Sensory Acuity – two key aspects to better communicate with anyone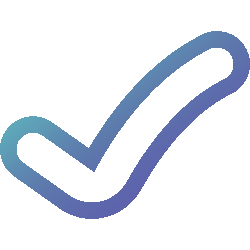 COACHES, THERAPISTS, COUNSELORS, HEALTH & WELLNESS PRACTITIONERS AND FITNESS TRAINERS
Learn effective and powerful tools and techniques to help your clients make massive shifts in their lives in just a few sessions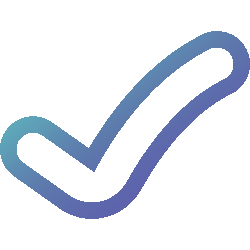 BUSINESS OWNERS OR MANAGERS
Learn to overcome the hurdles and limiting thoughts, beliefs and behaviors which are preventing you from reaching your business goals. Use what you learn at this training to transform your employees into a motivated team working together to meet your business goals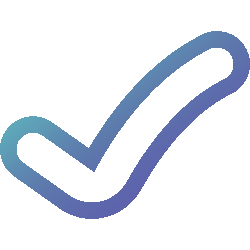 SALES, FINANCIAL AND INSURANCE PROFESSIONALS
Learn to communicate effectively and build rapport quickly and easily with prospects and clients for a deeper understanding of their needs so you are better able to meet those needs and gain loyal customers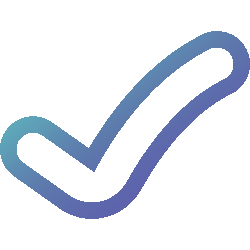 PARENTS AND EDUCATORS
As a parent, you will learn to facilitate conversations that bring you closer to your children and provide you with the tools to help your children stay focused, motivated, and help them communicate more openly. As an educator, you will learn how to communicate clearly in a way that encourages positive action in others. You also learn techniques to keep students engaged with reaching their goals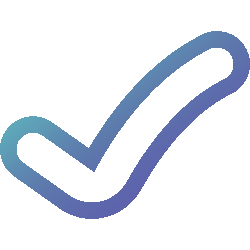 COMMITTED TO PERSONAL AND PROFESSIONAL GROWTH AND DEVELOPMENT OR IN TRANSITION
Release limiting thoughts, beliefs, and behaviors and let go of baggage that is keeping you stuck in the past and unable to live a fulfilling, purposeful and rewarding life. You'll learn proven techniques to overcome procrastination, anxiety, depression, and phobias to stay motivated, gain clarity about your core values, and communicate more effectively with others.


Celebrating 40 years in business, Empowerment, Inc. is the world's foremost leading authority in providing the most powerful training experiences in alternative and integrative approaches in psychology, human understanding, neuroscience and personal growth. Offering a unique blend of neuroscience, energy and emotional psychology, we are committed to helping people all over the world live intentionally and experience total freedom, fulfillment, and autonomy in all areas of their lives.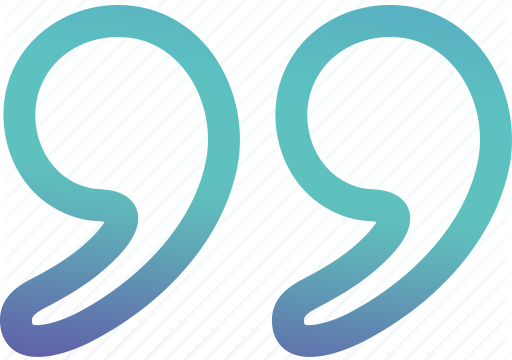 Integrative nlp practitioner certification
"If you have even the slightest feeling of being drawn to this training, or as I like to put it… your gut is speaking to you. LISTEN to it! I promise it will forever change your life if you are receptive to growing as a being."
__________
Nicole (Taylor, TX)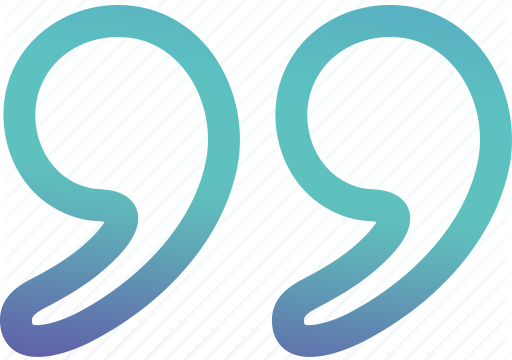 INTEGRATIVE NLP PRACITIONER CERTIFICATION
"I would highly recommend NLP Practitioner Training with Dr. Matt. First, for a four day course of NLP it is very affordable. Second, you have a highly qualified NLP Coaches/Speaker and a very supportive team. You will be able to practice and see transformations right before your eyes!"
__________
Maria (North Las Vegas, NV)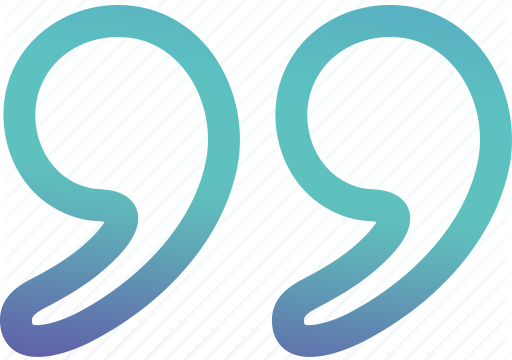 INTEGRATIVE NLP PRACITIONER CERTIFICATION
"What an incredible experience! After my husband got home from Prac Training, I saw such positive changes in him immediately and had to see what the hype what about! This experience has improved my life and I am very excited for the positivity this new craft of mine has in store for me as I continue my NLP growth. I am so happy I made the decision to join my husband on this journey so we can grow together!"
__________
Alicia (Kansas City, MO)


When was NLP created?
NLP was initially created in the 1970's by Richard Bandler, a student of mathematics and gestalt therapy, and John Grinder, a Professor of Linguistics at The University of California Santa Cruz. They began modeling and duplicating the "magical results" of a few top communicators and therapists. Some of the first people they studied included Hypnotherapist Milton Erickson, gestalt therapist Fritz Perls and family therapist Virginia Satir. Since then, many others have contributed to the growth and development of the field.
Can anyone study NLP?
Today, NLP is widely used in business to improve management, sales and achievement/performance, inter-personal skills; in education to better understand learning styles, develop rapport with students and parents and to aid in motivation; and of course, NLP is a profound set of tools for personal development.  Regardless of profession, the majority of NLP participants are searching, and finding, better and more effective ways to increase their performance and improve their effectiveness
How long will I have access to this online course?
Lifetime access of the NLP Online Course is included.

How do I get certified?
To qualify for certification, you must attend the live Integrative NLP Practitioner® Certification training in full. When purchasing the NLP Online Course, you will also receive the opportunity to add a heavily discounted ticket to attend the live training within one year of purchase. Upon completion of the training, students will be emailed a link with the NLP Certification Test, a 30-Step Action Plan, and certifying board information. Once the test and 30-Step Action Plan has been completed, it will need to be submitted directly to the certifying board, the Association for Integrative Psychology (AIP), along with your certification fee of $150 USD. If you have already attended a previous Integrative NLP Practitioner Certification® training by Empowerment, Inc. and are re-attending the training for certification purposes, please note that you are required to be in attendance the entire training to be eligible for certification. Training time from previous trainings will not be taken into consideration for certification.
Who is the certifying board?
The Association for Integrative Psychology (AIP). The Association for Integrative Psychology, Inc. is a non-profit organization founded in 2005. The purpose of AIP is to promote awareness and acceptance of complementary, alternative, and integrative approaches to human behavior as viable ways to facilitate change.  Toll-free (USA, Puerto Rico, & Canada) 1-877-935-0AIP (0247). Email: info@aiponline.org  http://www.aiponline.org 

Can I practice internationally?
Contact AIP for guidance regarding international practitioners of NLP.
http://www.aiponline.org/process.html 

When did Empowerment, Inc. begin teaching NLP?
Empowerment, Inc. has been teaching NLP since 1982.
When does this course start?
Upon purchase, this course is immediately available for you to begin. Bonus content is released one week after your purchase.

Does the add-on Live training ticket expire?
You have one year from your add-on purchase to attend our live Integrative NLP Practitioner Certification® training.

Do I need certification to actively practice NLP with clients?
Visit the AIP website for specific information regarding the renewal process and what is included with certification.  
http://www.aiponline.org/process.html 

What is the Refund Policy for online/digital products?
If you are not satisfied, let us know within 3 days and you will receive a full refund. If the request is received on or after the 4th day of purchase, no refund will be issued. Courses that have been completed 50% or more will not be refunded.