Integrative NLP
Practitioner Certification
Free Your Mind
Empower Your Life
Integrative NLP
Practitioner Certification
Free Your Mind
Empower Your Life


NLP is described as a user manual for your conscious and unconscious mind
Neuro-Linguistic Programming (NLP) offers an opportunity to:

EXPLORE PROCESSES
Explore how your mind and emotions process in achieving goals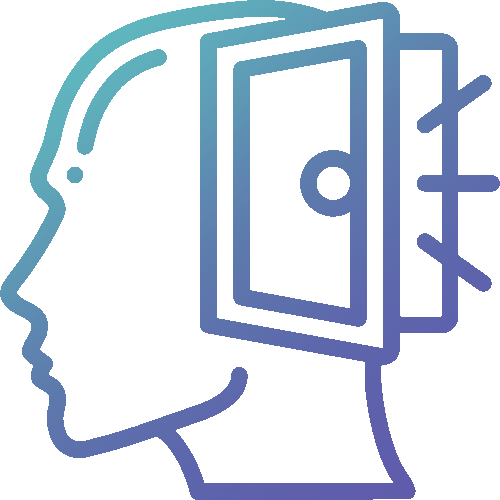 RELEASE EMOTIONS
How to let go of negative emotions, limiting beliefs, and behaviors

SHIFT MINDSETS
Create a mindset that helps you achieve lasting results
Discovering the key to happiness


The truth is, most of us were never taught how to actually achieve our own happiness.
NLP empowers us with the knowledge and tools for us to to truly step into the best version of ourselves and achieve the happiness we all deserve.


The Integrative NLP Practitioner Certification® Training event, hosted by Empowerment, Inc. expert trainers, is a four-day interactive and experiential program that provides proven tools and techniques to:

Communicate more effectively


Reprogram the mind for success

Gain clarity in core values

Release limiting beliefs and behaviors

Overcome procrastination, lack of motivation, depression, and phobias


The Integrative NLP Practitioner Certification® Training event, hosted by Empowerment, Inc. expert trainers, is a four-day interactive and experiential program that provides proven tools and techniques to:

Communicate more effectively


Reprogram the mind for success

Gain clarity in core values

Release limiting beliefs and behaviors

Overcome procrastination, lack of motivation, depression, and phobias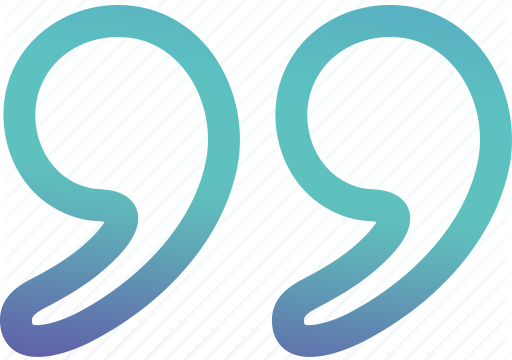 Integrative nlp practitioner certification
"WOW! Integrative NLP Practitioner Training was a powerful, transformational, and personal learning experience. I not only gained a better understanding of NLP, l was able to learn and know how to use NLP skills, rapport building, communication skills, and how to move from procrastination to motivation."
__________
Colleen (Phoenix, AZ)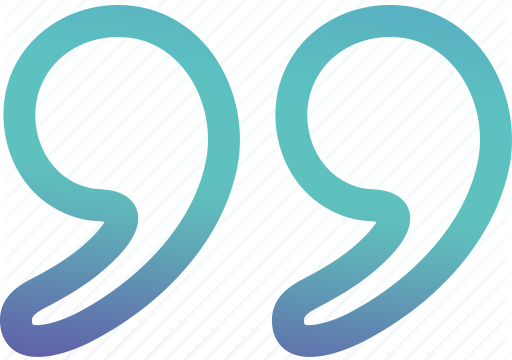 INTEGRATIVE NLP PRACTITIONER CERTIFICATION
"My Fiancé and I took it together to learn communication skills to break cycles of our prior relationships and start our life together as a new powerful team. We laughed we cried, we worked through issues we didn't even know were holding us back. I would suggest this class to every person that wants to communicate more effectively and be better connected to the world."
__________
Chandra (Las Vegas, NV)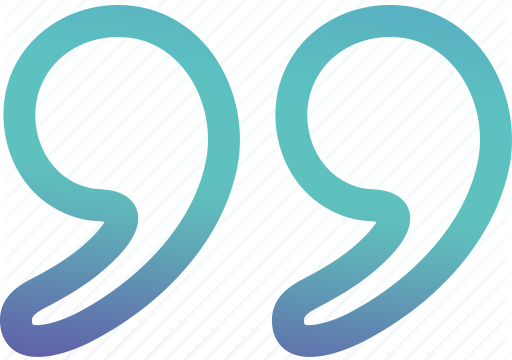 INTEGRATIVE NLP PRACTITIONER CERTIFICATION
"I went to the NLP Practitioner Training to better serve my clients. Just so happens I also gifted the course to my 2 daughters who are DNM's. Not only did I learn a lot of new skills and techniques to better serve my client base, I connected so deeply with my daughters that we all left crying and hugging each other in the parking lot! Thank you"
__________
Jana (Studio City, CA)


Communication and the Unconscious Mind
What you'll come to experience at this training is change can happen instantly when you learn how to use the power of language, communication and the unconscious mind.



During the Integrative NLP Practitioner Certification® Training, you'll receive hands-on training, tools and techniques, witness live demonstrations, and be provided with an action plan to put into practice what you've learned.
During this training, You'll learn how to: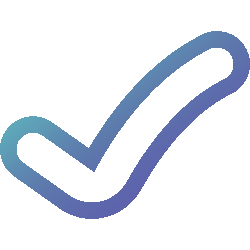 Transform states of being and patterns of behavior instantly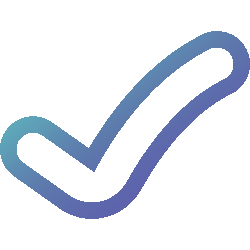 Use a powerful goal-setting technique to achieve success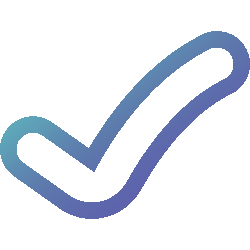 Identify the subtle cues beyond spoken word to know what people really want and need from you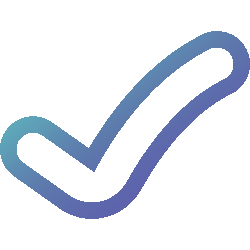 Reprogram your mind for optimal success and achievement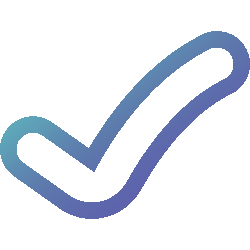 Communicate in a way that creates a deeper connection between you and others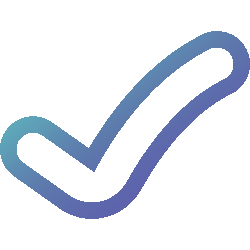 Overcome procrastination, lack of motivation, anxiety, fear, and phobias that keep you from achieving results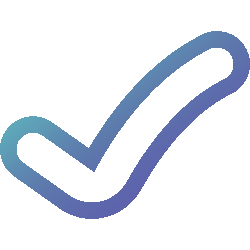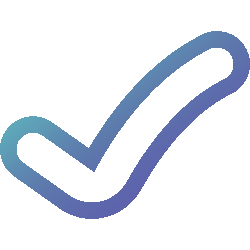 Gain clarity about what's
important to you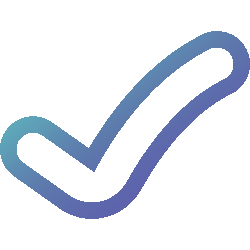 Forgive yourself and others using a powerful Hawaiian forgiveness process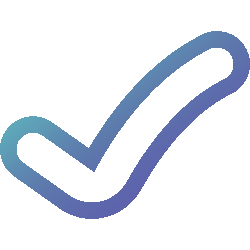 Create a new vision for your future that is in alignment with your core values


The training and materials you receive during and after this event are valued at over $4,700! So, why do we offer this four-day live training for such a small investment? Our mission at Empowerment, Inc. is to Empower the Planet, so we keep this training affordable for everyone.
Along with four full days with our expert NLP trainers, you'll also receive:


($895 value)
NLP Training Course Material

($375 value)
NLP Practitioner 45-part MP3 Audio Collection

($25 value)
A Journey on the Timeline MP3 Audio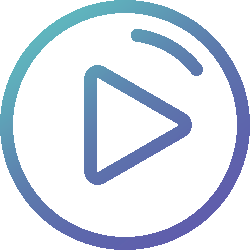 ($30 value)
NLP Techniques Demo 14-part MP4 Video Collection


(priceless)
Access to our NLP Practitioner Facebook Community
*All items except the NLP training course manual are provided after successful completion of the training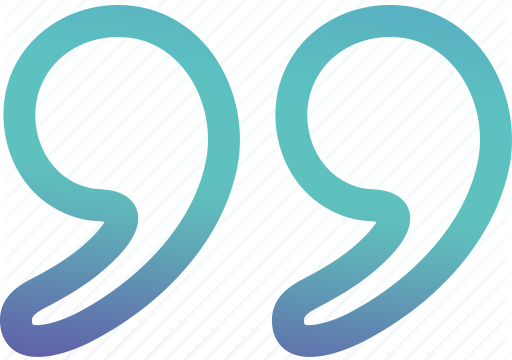 INTEGRATIVE NLP PRACTITIONER CERTIFICATION
"NLP will change your life, business and relationships. Working with the Empowerment Partnership is a game changer in so many ways. The multifaceted trainings they offer are incredible and effective for any and every day life."
__________
Diana (Austin, TX)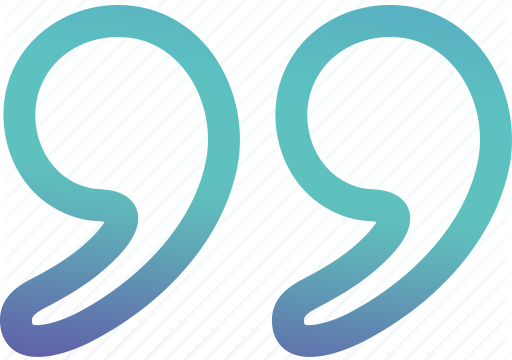 INTEGRATIVE NLP PRACTITIONER CERTIFICATION
"Everything they say is true. NLP Practitioner training is really and truly life changing. NLP and the principals, values and the integrity of the Empowerment Partnership is the only thing that has completely grounded me in this life, giving me purpose and the skills to help others do the same. There is nothing in this world like it. Period. I am forever thankful to the program, its creators and practitioners."
__________
April (Oklahoma City, OK)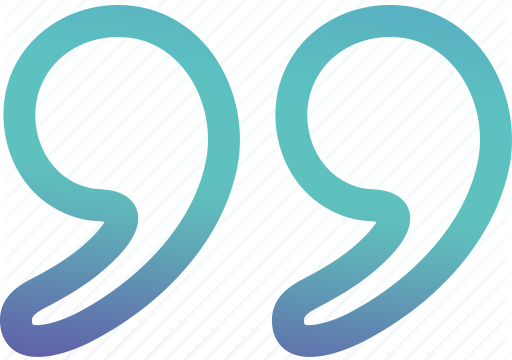 INTEGRATIVE NLP PRACTITIONER CERTIFICATION
"I came away with a clear picture of how the conscious and unconscious mind as well as the spiritual, mental, emotional and physical aspects of my life, when fully integrated, has the ability to accelerate my life beyond what I thought was possible! I am excited to put these teachings to work in my own life and watch what manifests!"
__________
Melanie (Richardson, TX)


In an intimate, nurturing and uplifting environment, you will be safely guided and supported in learning and expanding on every level. You will apply what you learn so you fully emerge in not only the logistics of the tools and techniques we share, but also in the practical application. This ensures you leave this training feeling completely confident in your ability to use all you have learned and incorporate this training in your own life, as well as in working with others.

NLP Overview and Ethical Principles
Sensory Acuity, Rapport, NLP Presuppositions

The Power of Energy, Forgiveness, Language, and the Unconscious Mind, Huna, Ho'oponopono, Presuppositions for Life, Hierarchy of Ideas (also known as Chunking, Milton Model and Meta Model)

Eliminating Undesirable States of Being, Behaviors, and Habits. Creating New Positive States, Behaviors and Habits,
Submodalities, Mapping Across Technique, Swish Pattern Technique, Anchoring Technique

Accessing the Power of Emotions, Reframing, How to Handle Obstacles and Parts Integration
*Trainers and Curriculum subject to change without notice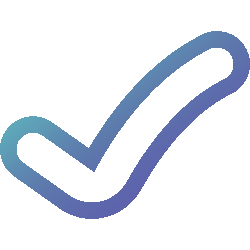 COACHES, THERAPISTS, COUNSELORS, HEALTH & WELLNESS PRACTITIONERS AND FITNESS TRAINERS
Learn effective and powerful tools and techniques to help your clients make massive shifts in their lives in just a few sessions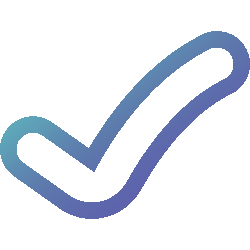 BUSINESS OWNERS OR MANAGERS
Learn to overcome the hurdles and limiting thoughts, beliefs and behaviors which are preventing you from reaching your business goals. Use what you learn at this training to transform your employees into a motivated team working together to meet your business goals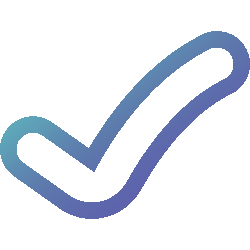 SALES, FINANCIAL AND INSURANCE PROFESSIONALS
Learn to communicate effectively and build rapport quickly and easily with prospects and clients for a deeper understanding of their needs so you are better able to meet those needs and gain loyal customers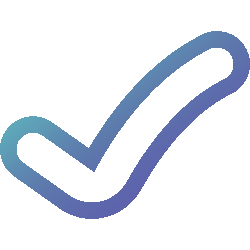 PARENTS AND EDUCATORS
As a parent, you will learn to facilitate conversations that bring you closer to your children and provide you with the tools to help your children stay focused, motivated, and help them communicate more openly. As an educator, you will learn how to communicate clearly in a way that encourages positive action in others. You also learn techniques to keep students engaged with reaching their goals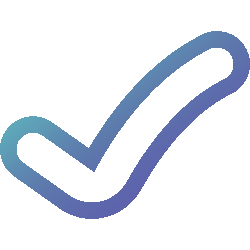 COMMITTED TO PERSONAL AND PROFESSIONAL GROWTH AND DEVELOPMENT OR IN TRANSITION
Release limiting thoughts, beliefs, and behaviors and let go of baggage that is keeping you stuck in the past and unable to live a fulfilling, purposeful and rewarding life. You'll learn proven techniques to overcome procrastination, anxiety, depression, and phobias to stay motivated, gain clarity about your core values, and communicate more effectively with others.


Celebrating over 40 years in business, Empowerment, Inc. is the world's foremost leading authority in providing the most powerful training experiences in alternative and integrative approaches in psychology, human understanding, neuroscience and personal growth. Offering a unique blend of neuroscience, energy and emotional psychology, we are committed to helping people all over the world live intentionally and experience total freedom, fulfillment, and autonomy in all areas of their lives.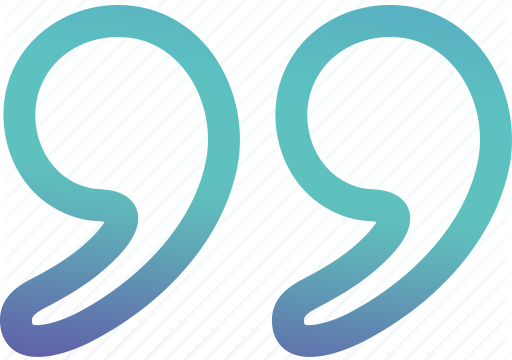 Integrative nlp practitioner certification
"If you have even the slightest feeling of being drawn to this training, or as I like to put it… your gut is speaking to you. LISTEN to it! I promise it will forever change your life if you are receptive to growing as a being."
__________
Nicole (Taylor, TX)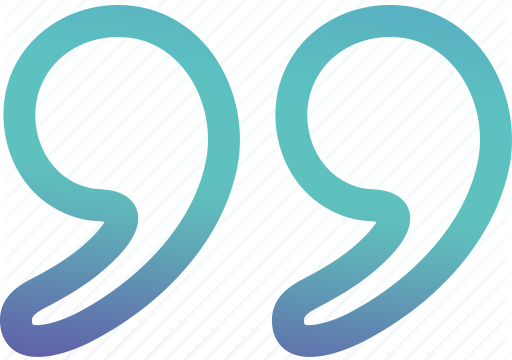 INTEGRATIVE NLP PRACITIONER CERTIFICATION
"I would highly recommend NLP Practitioner Training with Dr. Matt. First, for a four day course of NLP it is very affordable. Second, you have a highly qualified NLP Coaches/Speaker and a very supportive team. You will be able to practice and see transformations right before your eyes!"
__________
Maria (North Las Vegas, NV)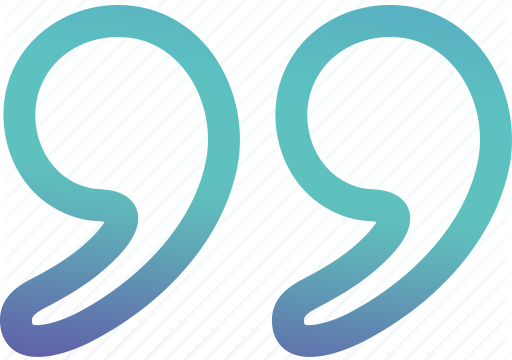 INTEGRATIVE NLP PRACITIONER CERTIFICATION
"What an incredible experience! After my husband got home from Prac Training, I saw such positive changes in him immediately and had to see what the hype what about! This experience has improved my life and I am very excited for the positivity this new craft of mine has in store for me as I continue my NLP growth. I am so happy I made the decision to join my husband on this journey so we can grow together!"
__________
Alicia (Kansas City, MO)


We are so confident that you will experience extraordinary results after attending this event and implementing what you learn, we offer a 100% satisfaction guarantee. If you are not completely satisfied with what we offer at our Integrative NLP Practitioner Certification® training event, you may receive a full refund or credit of the purchase price if after attending first two days, you decide this training is not a fit for you.


Join us at an upcoming event to begin your journey to empowerment
Integrative NLP Practitioner Certification®
DENVER, CO
October 12 -15, 2023
______________
Integrative NLP Practitioner Certification®
CHICAGO, IL
October 12 - 15, 2023
______________
Integrative NLP Practitioner Certification®
LAS VEGAS, NV
October 19 - 22, 2023
______________
Integrative NLP Coaching
Phoenix, AZ
October 26 – 30, 2023
______________
Accelerated NLP Master Practitioner Certification®
Phoenix, AZ
November 1 – 7, 2023
______________
Empowerment Breakthrough Training
Phoenix, AZ
November 9 – 15, 2023
______________
Integrative NLP Practitioner Certification®
BOSTON, MA
November 9-12, 2023
______________
Huna 5-Day Higher Consciousness Workshop
La Jolla, CA
November 29 - December 3, 2023
______________
Integrative NLP Practitioner Certification®
ORANGE COUNTY, CA
November 30 - December 3, 2023
______________
Integrative NLP Practitioner Certification®
PHOENIX, AZ
December 7 -10, 2023
______________
VIRTUAL + LIVE Integrative NLP Practitioner Certification® Training
100% VIRTUAL
December 7 - 10, 2023
______________
Integrative NLP Practitioner Certification®
AUSTIN, TX
January 18 - 21, 2024
______________
Integrative NLP Practitioner Certification®
TAMPA, FL
January 25 - 28, 2024
______________
Integrative NLP Practitioner Certification®
SAN DIEGO, CA
February 1 - 4, 2024
______________
Integrative NLP Practitioner Certification®
SAN JOSE, CA
February 1 - 4, 2024
______________
Integrative NLP Practitioner Certification®
Toronto, ON, Canada
February 15 - 18, 2024
______________
Huna Higher Consciousness Workshop
Kohala Coast, Hawai`i
March 16 – 24, 2024
______________
Integrative NLP Practitioner Certification®
HOUSTON, TX
April 25 - 28, 2024
______________
Accelerated Master Practitioner Certification®
TAMPA, FL
May 2 - 8, 2024
______________
Empowerment Breakthrough Training
Tampa, FL
May 10 - 16, 2024
______________
Accelerated NLP Master Practitioner Certification®
CARLSBAD, CA
July 8-14, 2024
______________
Empowerment Breakthrough Training
Carlsbad, CA
July 16 – 22, 2024
______________
Trainer's Training Week 1
CARLSBAD, CA
July 25 - 31, 2024
______________
Trainer's Training Week 2
CARLSBAD, CA
August 2 - 8, 2024
______________
Trainer's Training Evaluation
CARLSBAD, CA
August 10 - 13, 2024
______________
Quit Smoking 60® Business Training
LAS VEGAS, NV
September 4-8, 2024
______________
Huna Higher Consciousness Workshop
KOHALA COAST, HI
September 21-29, 2024
______________